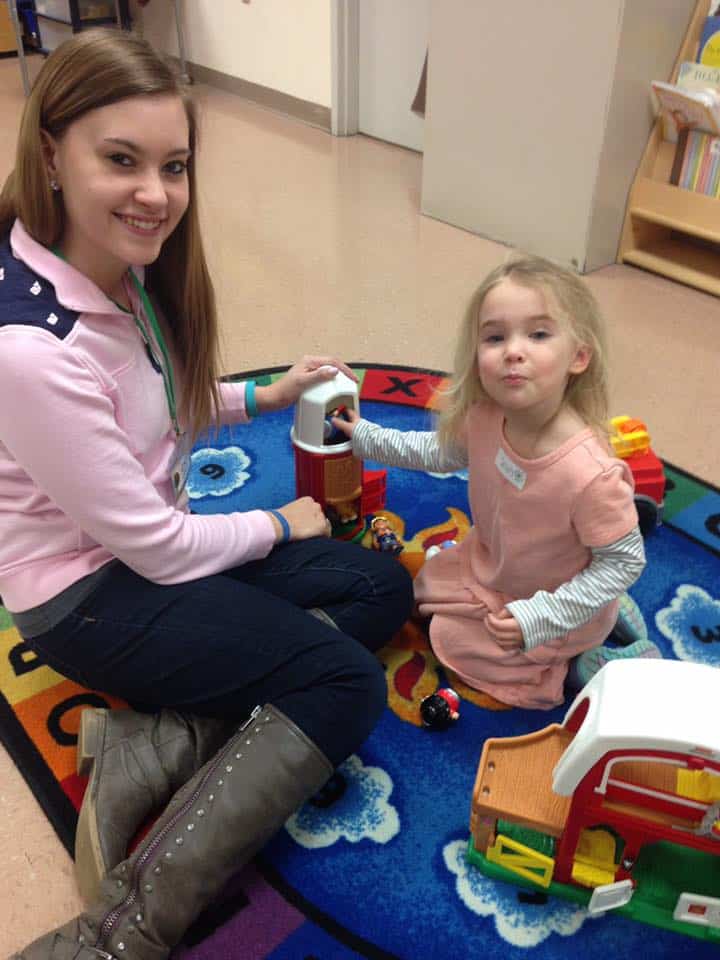 I want to introduce you to a significant part of Evident Grace Fellowship that you might not be aware of, our nursery ministry. Each week a group of folks work tirelessly to transform a school classroom into a fully functioning church nursery. It is a bright, shiny, and a clean place for kids to be watched, engaged, and cared for while their parents are at the worship service.
At Evident Grace we desire to create a clean, fun, and safe environment for the families that worship with us. As we continue to grow and new families come to check out our church we want to provide a top notch nursery to meet the needs of a thriving church. We make sure all our volunteers have gone through a background check on the state and federal level before they serve in the nursery. All volunteers also go through a training process and adhere to our child safety policy. We work hard to provide a safe environment for all children.
Our nursery provides care from infancy to 3 years of age and is available during the Sunday Worship Service. If you would like to volunteer and serve in the nursery please contact Macy Grathwol. We are always looking for folks to add to our rotation. This enables volunteers to not be serving in the nursery every Sunday.