Evident Grace Moves to Courthouse Road Elementary on 08/02
Evident Grace Moves to Courthouse Road Elementary on 08/02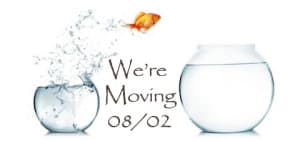 Evident Grace is excited to announce that we will begin meeting for worship services at Courthouse Road Elementary (CRES) on August 2nd.  Why the move you may ask?  EG's mission is that God's grace made evident in our lives enables us to make God's grace evident to the world.  We do that through our community, our worship, and our service.  Moving to CRES gives us a greater platform and ability to do those things.
We have loved our present (and soon to be previous) home at Liberty Lanes, but the opportunity to move to CRES can't be passed up.  We will have a bigger and brighter worship space, larger children's teaching areas, and greater visibility in the community.
Would you like to know more about Evident Grace?  Our website offers a host of information (sermons, small groups, men's and women's groups), and we always welcome phone calls and emails.  Feel free to contact either our lead pastor, Gordon (919-412-8161) or our assistant, Jeremy (757-876-8512) with either questions or a desire to meet.
Over the next few weeks, we will be showing you glimpses of our new space in addition to sharing greater details about our move.  Additionally, we will begin rolling out advertising, both physically by the school and digitally on social media.  If you would like to help with either, please contact Gordon and Jeremy, but right now, join us in prayer that God's grace would become more evident in Spotsylvania and Fredericksburg through this move.  Follow and share our progress on facebook, #egcres0802
We can't wait to see all that God does.