Evident Grace Moves to YMCA on May 1st
Evident Grace Moves to YMCA on May 1st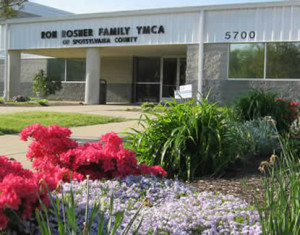 Evident Grace Fellowship is moving to the YMCA on Smith Station Road on May 1st, and our services will be at 10am.
How is that for a first sentence?  So, why are we moving?
Well, it is not because Courthouse Road Elementary has not been a fantastic host to us.  They are and have been awesome.  Everyone from the administrators, teachers, PTA leaders, the students, and staff have been gracious to us.  The space is nearly perfect, and we love being there.
So, why again are we moving to the YMCA?  There are several reasons.  Primarily, meeting at any county owned facility is cost-prohibitive.  We knew this going in, but now is the time to make a change.  The Y is that change.
Additionally, and most importantly, the Y gives us, day to day, more access and the opportunity to meet people.  We look forward to being around the facility on a regular basis, and several of our members have been and are going to become members.  We hope to love and serve them and all the people who use Patriot Park on a regular basis.
Another benefit of using the YMCA is that they have a top-notch pre-school program, and we are going to be able to use those facilities for our children's programs.  All of our children's programs in our other meeting placings have been situations where we had to create a children's area.  No longer.  Now our children's programs will take place in fantastic spaces designed for children.
The biggest change is that we are moving our meeting times up 30 minutes.  Our services are going to begin at 10:00am instead of 10:30am.  This is to accommodate the 12 noon usage of the members of the Y.  So, our services will begin at 10am.  Following, we will have a post-church fellowship time from 11:30am until 12:30am in a designated spot in the Y.  This will insure that all of our folks and first-time attenders get to spend time together and get to know each other.
If you have any questions about our move, don't hesitate to email us at [email protected].  And please join us May 1st at 10am for our first Sunday.  The YMCA on Smith Station is located at 5700 Smith Station Rd, Fredericksburg, VA 22407, and you can find directions by clicking here.
We can't wait to see you.