Personal Testimony
Personal Testimony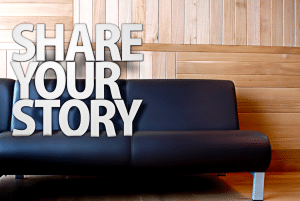 At Evident Grace Fellowship, we make every effort we can to enable our folks to worship.  We are blessed to have families with children who have special needs.  They have taught us so much, and we are doing everything we can to make worship for those families as easy as possible.
Recently, we received this note from one of our families, and they asked us to share it with the larger community…
We are incredibly blessed and thankful to call Evident Grace Fellowship our home church. For more than 3 years we have attended and held membership at EG. Despite periods of being unable to attend due to the special needs of some of our children, Pastor Gordon Duncan, the elders, our assistant pastor, and the body of our church have always accommodated the special needs, welcomed us, embraced us, prayed with us and for us, and truly represented the body of Christ helping its members.
Recently, the church moved locations, and every week, our church has added an improvement to help accommodate everyone's needs in our church. Just yesterday (Sunday service), I had to attend church with my 4 girls (6 and under) by myself and one daughter was graciously loved on despite having a rough morning. Another daughter in a wheelchair and on a feeding tube went into a Sunday school class without me because the volunteer staff at EG had the confidence and grace to care for her.  She was able to separate from me without being upset.
I was then able to sit and listen to a sermon for the first time in months outside in the lobby with a table and chairs while my infant made as much noise as she needed to without disturbing the congregation.  This was possible because our pastors have worked hard to accommodate those who can't be in the service, whether by volunteer service to the church or because of little ones, etc.
After each sermon, our church body congregates for fellowship and refreshments. During this time one can see the love and unique faith each member of our church has. We are so blessed to have found Evident Grace. We look forward to the continual growth and blessing of our amazing church body.