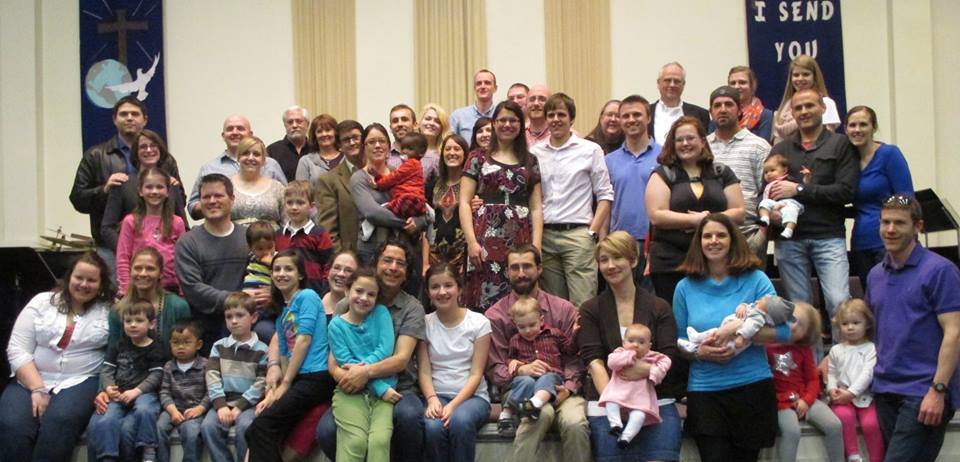 Gordon was called as Pastor of Church Planting by New Life in Christ Church in Fredericksburg and by Hope of Christ Church in Stafford, with the desire to plant a church in the Massaponax area. Interest meetings were held Sunday afternoons where Gordon spoke of what this church would look like in regard to community, worship, and service. A core group began to form through these meetings and Evident Grace came into existence.
We launched public services in May 2013 at Liberty Laughs located in Liberty Lanes Bowling Alley with a group of committed families and singles from our two launch churches. By God's grace as we launched several new people joined us for worship. In January of 2015, Jeremy Greenberg came on staff as an Assistant to the Pastor. In August of 2015, as our church had outgrown the bowling alley, we moved our location and we started meeting at Courthouse Road Elementary School. That same month we ordained our first elders. In May of 2016, Ron Rosner YMCA became our worship space and June 2016 we ordained our first deacons.
While we grow, we want to dream about supporting other churches, and we want to put plans into place to eventually plant one ourselves. This gives us a vision of connectivity not only to our denomination but to other Christ-preaching networks that plant and want to plant churches as well.