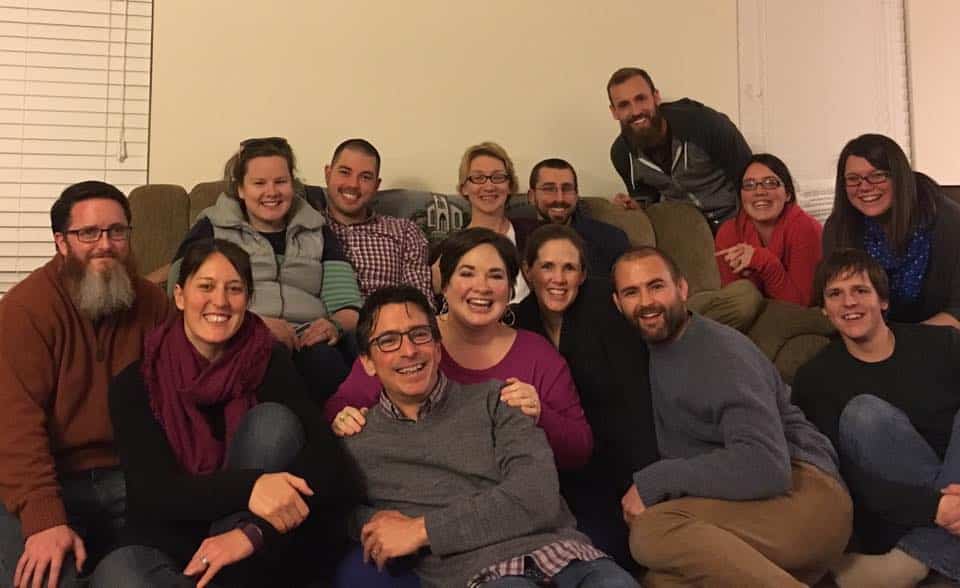 Foundationally, Evident Grace is about understanding and displaying Christ in worship, community, and service. While every aspect of our church is geared towards that, our (EG)Groups are one of our most vital elements.
Our goal in these groups is threefold: we want to reflect on the worship that we enjoy each Sunday, we want to deepen our ever-growing community, and we want to enable our church to grow in serving others.
Hopefully, as these groups gather, each will discover a unique way to serve the larger communities in which we live. This will be based on the needs discovered in each group and met by the talents uncovered within each group. With that, our groups will have a three-fold, Gospel impact within Evident Grace and to the places we live and go each day. People attending can let others know about the needs that they experience in our community, and then we will help folks discover their talents to meet those needs – all the while studying and having a blast together.
We currently have 4 (eg)Groups that are bi-meeting. For all the groups you can check out our calendar for specific times and locations. Our (eg)Groups do take a break from their normal study during the summer. They kick back off at Labor Day.
Levell's Road –  led by Matt Murray. This group meets every other Wed evening at 7pm. You can contact Matt at

[email protected]

West Spotsylvania – led by Gordon Duncan.  This group meets every other Sunday evening at  5:30pm.  You can contact Gordon at

[email protected]

.
Downtown Fredericksburg – led by Jacob Hall.  This group meets every other Sunday evening at 5:30pm.  You can contact Jacob at

[email protected]
If you are at all interested, please contact us and let us know or contact the (eg)Group leader directly.