Pastor and Author Randy Nabors to Speak at Evident Grace Fellowship's Particularization Service
Pastor and Author Randy Nabors to Speak at Evident Grace Fellowship's Particularization Service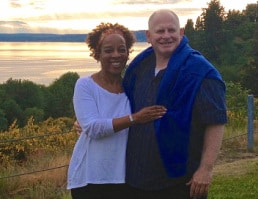 Evident Grace Fellowship (PCA) is excited to announce that national speaker and author, Randy Nabors, will be speaking at their particularization service on August 2nd.  A particularization service is when a new church recognizes and ordains its first elders.
Nabors is pastor emeritus of New City Fellowship in Chattanooga, Tennessee.  He presently serves as Urban and Mercy Ministries Coordinator for Mission to North America for the Presbyterian Church in America. A graduate of Covenant College and Covenant Theological Seminary, he has more than 40 years of experience in ministry to people in need and is the recent author of the book "Merciful:  The Opportunity and Challenge of Discipling the Poor Out of Poverty".
The particularization service will be held at Hope Presbyterian Church (EPC) on11121 Leavells Rd. Fredericksburg, VA 22407 at 6:00pm, and a reception will be held onsite afterward.
Pastor Gordon Duncan says, "A particularization service is a milestone for every young church.  We began with the gracious help of New Life in Christ and Hope of Christ Church along with the support of over a dozen other churches.  This is the moment where we celebrate so many changes.  We are no longer a church plant, and I am no longer the church planter.  We are a church that has its own in-house leadership, and I am their pastor.  But we know this is not the moment to exhale and relax.  This is the moment when we launch into the area with energy to demonstrate what our community, worship, and service look like.  Please come join us."
This service coincides with another milestone in the life of Evident Grace.  August 2nd is also the day that they have their first worship service at Courthouse Road Elementary School.  They will meet there each Sunday morning for worship at 10:30am.
You can find out more about Evident Grace by visiting their website, www.evidentgrace.com or contacting them at [email protected].