Evident Grace Class for Children's Membership/First Communion
Evident Grace Class for Children's Membership/First Communion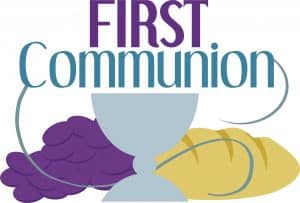 Evident Grace Fellowship is launching a membership/communicant's class for our children beginning June 24th.
Deuteronomy 6:4 "Hear, O Israel: The Lord our God, the Lord is one. 5 You shall love the Lord your God with all your heart and with all your soul and with all your might. 6 And these words that I command you today shall be on your heart. 7 You shall teach them diligently to your children, and shall talk of them when you sit in your house, and when you walk by the way, and when you lie down, and when you rise. 8 You shall bind them as a sign on your hand, and they shall be as frontlets between your eyes. 9 You shall write them on the doorposts of your house and on your gates.
This incredibly memorable command, also known as the Shema, has guided people of faith for thousands of years.  The Lord your God is one.  He is to be loved with all of you:  your heart, your soul, and with all of your might.  However, these words are not just for the individual.  They are to be taught and passed onto future generations.  Your children are to know that their God is Lord and one.  He is not satisfied with segments of their life (or yours).  He demands all of those that worship Him.  He demands their person, their mind, and every action.
In a celebration of these promises, Evident Grace has been blessed to have several children profess faith in Christ recently.  That means they will soon be taking membership vows and their first Lord's Supper.  Because of these blessings, Evident Grace is launching a 4-week class on the foundations of the Christian faith to prepare them.
The classes will be held at the Ron Rosner YMCA and will take place on these Sundays:
June 24th          at 9am
July 1st              at 9am
July 8th             at 9am
July 15th           at 9am
We will have a service at the culmination of these classes for our kids to take their membership vows in public and their first Lord Supper's.  We will let you know that date when it is set.  If you have any questions, don't hesitate to contact Pastor Gordon at [email protected].
Please thank God with us for all of these incredible blessings.